---------- Forwarded message ----------
From: "Wind Energy SmartBrief" <
awea@smartbrief.com
>
Date: Sep 7, 2016 12:04 PM
Subject: Xcel, parties reach deal on Colo. wind farm, transmission line
To: <
aquarianm@gmail.com
>
Cc:
Opinion: Wind development benefits the environment, economy | Wyo. senator says he'd would consider exempting project from tax hike | 3 offshore wind firms sign lease to use Mass. terminal
Created for aquarianm@gmail.com |  Web Version
| | |
| --- | --- |
| News for wind power professionals and advocates | |
Opinion: Wind development benefits the environment, economy
Wind development is an energy source that has very little impact on wildlife, yields huge environmental benefits and would be good for the economy, writes Conservatives for Responsible Stewardship President David Jenkins. "That's why Audubon, a group dedicated specifically to bird conservation, 'strongly supports properly sited wind power as an energy source' because it 'helps reduce the threats posed to birds and people by climate change,' " he writes.
The Knoxville News-Sentinel (Tenn.) (free registration)
(9/6)
Xcel, parties reach deal on Colo. wind farm, transmission line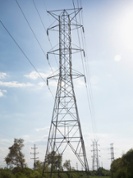 (Scott Olson/Getty Images)
Xcel Energy has reached an agreement with the Colorado Office of Consumer Counsel, the Colorado Energy Office and several other parties to begin building the 600-megawatt Rush Creek Wind Project and corresponding 125-mile Pawnee-Daniels Park transmission line ahead of schedule. The deal requires approval from the Colorado Public Utilities Commission, which is expected to meet Thursday or Friday.
The Denver Post
(9/6)
Earn a Master of Sustainability Leadership
Learn to develop a more sustainable future with Arizona State University's Master of Sustainability Leadership program. Offered 100% online, the program teaches global conservation through policy and action. Get Started
Energy Dept. A2e explores options for wind optimization
The Energy Department has launched a research program dubbed Atmosphere to Electrons that seeks to optimize wind development and make it a more widespread energy source, according to the agency. One option under consideration is to connect hundreds of turbines in a move that would boost output and streamline their operation, say observers.
NextGov
(9/6)
Wind power helps US cities go big on clean energy
With over 75% of the world's energy use happening in cities, there's a significant opportunity for the US to increase its share of clean power in urban centers across the country. A few trailblazing cities are showing us just how to do it, in many cases by choosing wind power. Looking to reduce their carbon pollution while locking in low electricity prices, many cities have decided to "go big" on clean power, committing to use 100% renewable energy.
Read more.
Failure is only the opportunity more intelligently to begin again.
Henry Ford,
industrialist
These stories were selected and summarized by independent editors at SmartBrief Inc., not by AWEA's staff, and do not represent AWEA positions. They reflect the variety of daily coverage of American wind power.